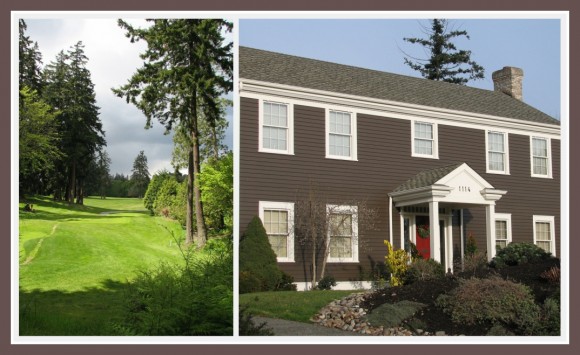 The Wing Point Golf Course and a home in the Wing Point/North Hill Neighborhood.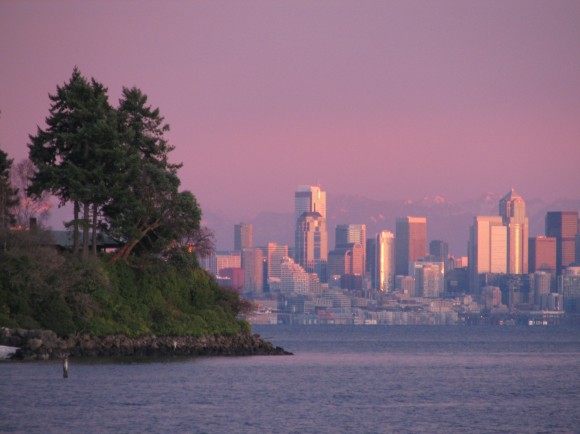 Wing Point with Seattle in the background.
The Wing Point Neighborhood is one of the closest neighborhoods to the ferry.  The neighborhood is adjacent and east of the city-center Winslow area. The land juts out to a point at Wing Point and Yeomalt Points and the Wing Point Neighborhood makes up that central area around the points and the actual Wing Point itself.
Wing Point is best known for its amazing waterfront homes and for the private Wing Point Country Club, which has a golf course, tennis, swimming and a restaurant.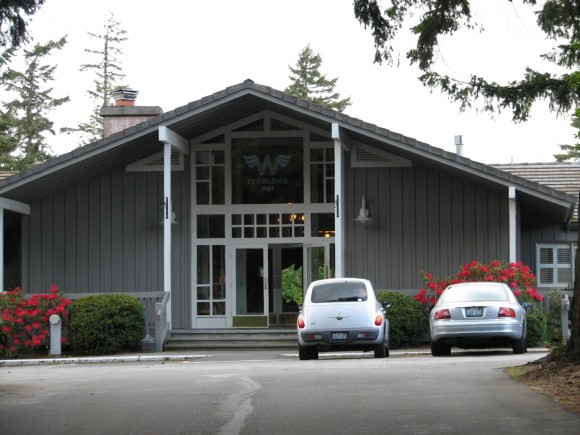 Popular beach access at Hawley Cove Park is on Wing Point Way. A well-built trail leads you down to the beach, a great spot to watch the ferries come and go.
There is also a tot-lot play park on the corner of Aaron Avenue and Grand Avenue.
Many homes in Wing Point line and back to the golf course, are waterfront or have water/Seattle views. There are homes on streets like Cherry Avenue, Alder Avenue and Wing Point Way that do not back to the golf course, or have views. Many of the homes built up around the golf course were built in the 90's. Waterfront and water view homes on Wing Point Drive and Wing Point Road vary in ages, many built from the 70's forward.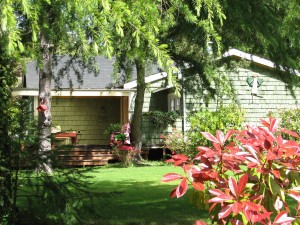 Homes in the Wing Point Neighborhood, on Aaron Avenue, Madrona Avenue and Wing Point Way.