And, then I went sailing . . .
and went back to the Farm Kitchen in Poulsbo . . . and went crabbing on Point White Pier . . . I've generally been having a summer, with my new Nikon in tow.  I am happy to have finally entered into the DSLR world. However, my new camera is for taking shots of family, friends and for blogging.  I will still leave the photographing homes for my listings to the awesome professional photographers and their giant lenses that cost 3X what my lil' ole' camera kit cost.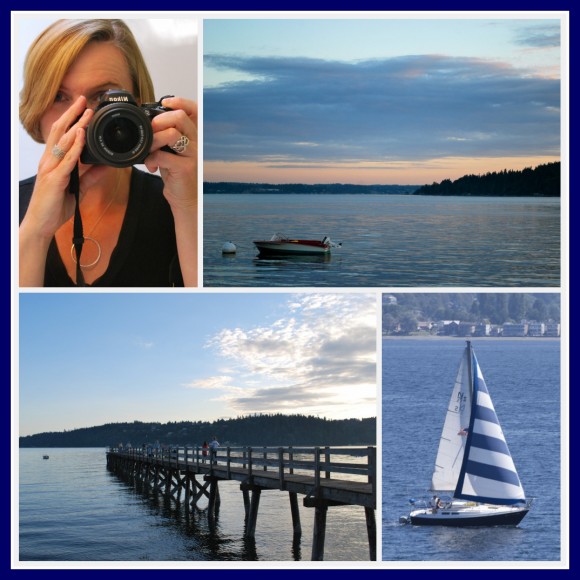 So, the sun has shone itself this summer . . .
I have proof.  We've had some amazing sunsets, the evening shots above are from Point White.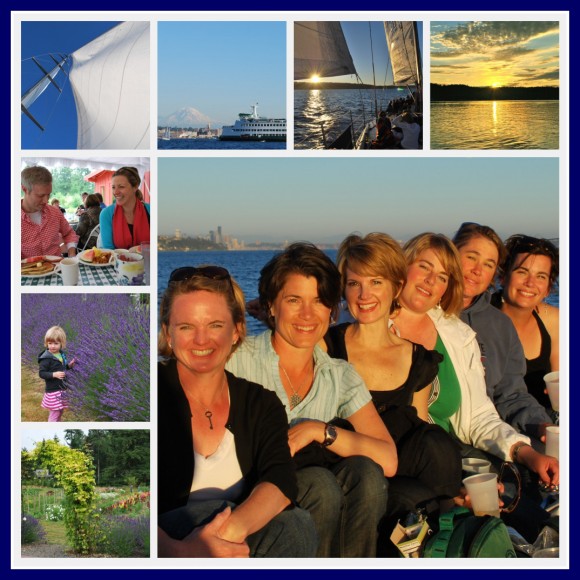 Have you ever been on a 70 foot sail boat?
I hadn't either until last month.  I highly recommend you check out Let's Go Sailing in Seattle. Pictures from our evening sail above and of the Farm Kitchen with friends this past weekend in Poulsbo.  The Farm Kitchen is still lovely, even in the August rain.  This time we enjoyed the amazing summer flowers in bloom . . . and the buttermilk pancakes and thick-cut bacon weren't too bad either.