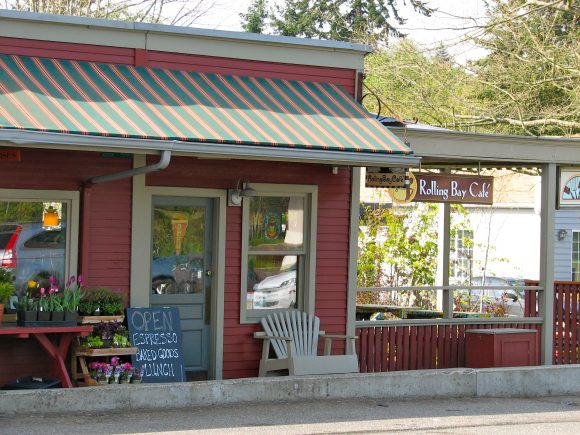 The Rolling Bay Neighborhood is more of an area than a neighborhood. The other neighborhoods I have blogged about have been closer in and more homogeneous. The Rolling Bay Neighborhood is just up 305 to North Madison, then Valley. Rolling Bay is known for Bay Hay and Feed, our local feed and nursery, where we buy your straw and feed for our hens, or wool socks – they have quite a variety of goods. The corner with Bay Hay and Feed also has a post office and Cafe'. There are a few small "traditional" neighborhoods with homogenoues homes, mostly in the Craftsman style, as shown below. But, many of the homes in the area are older and on larger lots or acreage.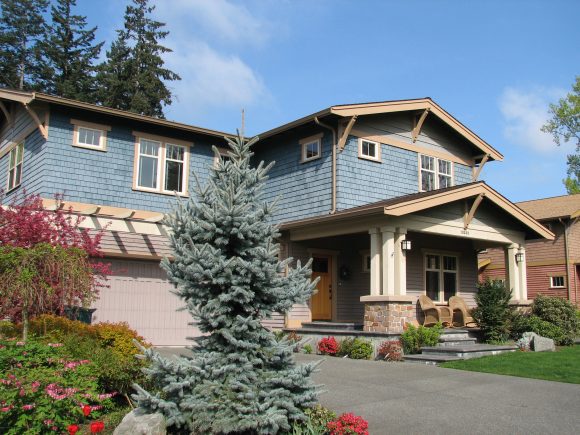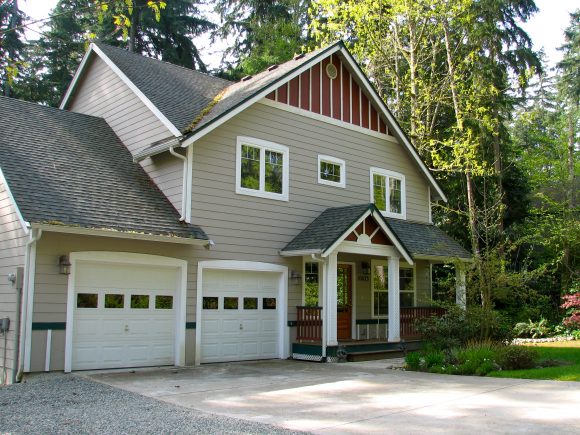 Moving out of the small neighborhoods you will find the larger lots and sometimes older homes. Rolling Bay is a historic farming area with older farmhouses, newer farmhouses built to suit the neighborhood, and a handful of rebuilt-remodeled farmhouses. On a tour through the neighborhood, you'll find cows, alpacas, goats and chickens. In addition to the farmhouses, you will find new, custom homes, ranging from the Craftsman style to the ultra-modern-farmhouse style.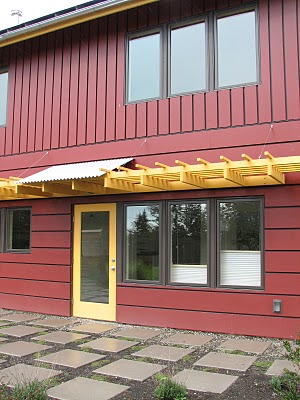 The warm, eclectic flavor of Rolling Bay is what has attracted so many residents. Its proximity to Fay Bainbridge Park, neighborhood trails, and Wilkes Elementary School has and will continue to make it a strong, popular neighborhood.