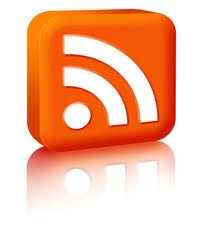 How My Blog Was Born
I am surprised I have not posted about Field's End before, because, well, it was really from Field's End that this blog was born.  I got involved with Field's End after we moved up here  – if you are not familiar with what or who Field's End is, here is how they describe themselves:
In the spring of 2008 I took a fiction writing class, from the then, not-so-well-known author, Garth Stein.  He walked into class and tossed out buttons promoting his yet-to-be published The Art of Racing in the Rain.  In the midst of this energetic, multi-week class, Starbucks picked up his book as one of their summer reading books, the book was then published, with great success (now a New York Times Bestseller) – and the rights to the movie were purchased by Universal – set to star Grey's Anatomy's Patrick Dempsey, Seattle's very own McDreamy himself.  So many Seattle connections, but I thought it was all kind of cool, especially because through Field's End I was getting instruction, feedback,  and reviews of my writing – from Garth Stein.
It was also through Field's End via one of their Roundtables, that I met Carol Cassela, shortly after she published her well-received book, Oxygen.  I could go one, but Field's End is one of the avenues that keeps me writing.
The Evolution
My blog was born from my need and want to write regularly, daily if possible.  The blog gave me another outlet to do just that. From that simple beginning, my blog evolved into a way for me to share what it is like to live here on Bainbridge Island.  I remember all too well combing the internet, trying to find information and photos of what it was like to live here, but I did not find what I was really looking for. Thus, my inspiration.  I love hearing from people that my blog has been useful as they research Bainbridge Island – that's what its all about.