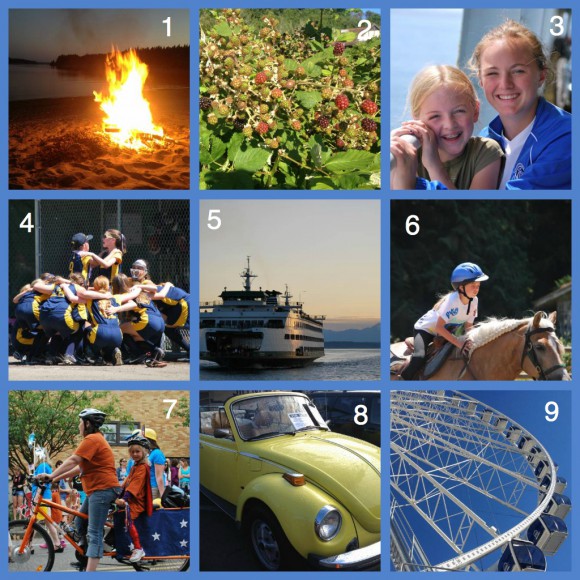 So, summer is in full swing. We are having an amazingly warm and sunny one here on the island. A little photo-essay of what it has looked like so far, in my little world.
Campfires on the beach. Pleasant Beach in this shot.
Blackberry anticipation. Here's how they looked yesterday in Fort Ward Park. They usually ripen first down at sunny Fort Ward.
Lots of ferry riding for us this summer for softball and soccer tournaments, we have enjoyed watching the sun set on the 9pm boat.
Softball Allstars were what we lived and breathed for June and July, for both girls.
More ferry boat.
Warm weather horse riding is the best.
The 4th of July Parade on Bainbridge is a tradition we have not missed once since we have lived here.
The Rotary Auction . . . another summer tradition.
The Great Wheel in Seattle. We rode it for the first time last week. A fun way to take in all the Seattle and Puget Sound sights in the summer.