Summer on Bainbridge = Berry Season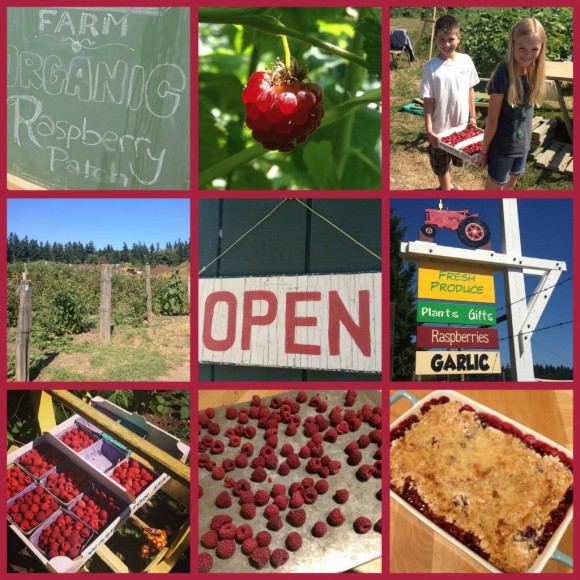 Raspberries
This weekend we went berry picking. Raspberries are in season at Suyematsu Farms on Day Road. The season is short. They estimated 2-3 more weeks (as of June 21, 2013) so don't delay. The berries are organic and the prices are great.  We got an entire flat and it cost us @ $13.  I flash froze some for berry muffins and smoothies. And, last night we made a berry crisp – Willie's Crisp –  an old childhood recipe from the SF Chronicle.  In case you need a great, and easy, crisp recipe.
Blueberries
About the time the raspberries are out of season, blueberries will be in season right down the road at Bainbridge Island Blueberry Co.  On the corner of Madison Ave and Valley, the farm has u-pick blueberries and u-cut flowers (dahlias ;).
Blackberries
And soon after the blueberries arrive, blackberries will abound throughout the island.  For FREE. They usually ripen first on the south end at Fort Ward Park and they are bountiful at Battle Point Park too. Blackberries are my fave and I think they are the best berry in my most favorite blackberry muffin recipe.