Bainbridge Farmer's Market | NOW OPEN at Town Square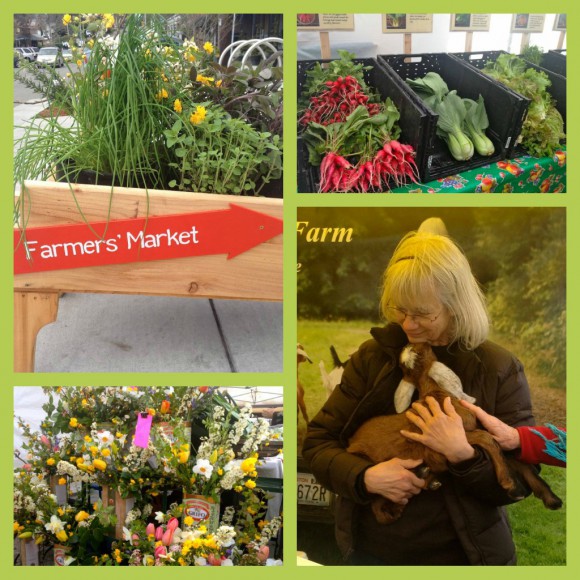 Yesterday marked the opening day of the Bainbridge Island Farmer's Market  2013 Season.  From 9am -1pm on Saturday mornings you can find locally sourced food for sale at the Town Square at City Hall.   The market will run through November 16th before it moves indoors to the Eagle Harbor Church.
New this season are Bainbridge Island BBQ and Via Rosa Italian Market, amongst many other vendors new to the open market scene. The market has a wide variety of options for breakfast or lunch while you are shopping.  Clara's Wok is a family favorite for pot stickers. Like last year, local chefs will also be doing cooking demonstrations.
Make the market part of your Saturday routine, bring your shopping bag and load it up with fresh produce and local goods.  I love the greens from Leap Frog Farm and the goat cheese from Port Madison Farm is a great pairing for your salad.  I can never really pass up the amazing flowers and I can't wait for warmer weather and tomatoes . . .