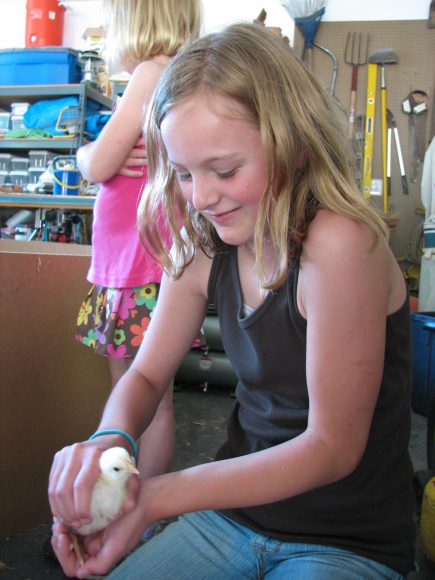 Everyone is getting chicks. Farm fresh eggs are all the rage. Is it the recession? Is it because fresh eggs are better? Is it because chicks are cute? I suspect for our family, the latter is the reason . . . our kids really want to get chicks. However, you can not put the chick or the egg, for that matter, before the coop. We need to build a coop.
But before we build a coop, we have to finish our deck, which is currently under construction and then build a fence. So, the coop is at least a year away. However, the
1st Annual Tour de Coop
, here on Bainbridge last Saturday, the 18th, to benefit
Helpline House
, proved to be a great way to see eight cool backyard coops in one day. There were a lot of creative ideas that ran the gamut from a mobile mini coop on wheels to a chicken palace folks on the tour were saying they themselves could live in.
At the end of the day we got some great ideas . . . we'll see how far we get on our coop before the 2nd Annual Tour next year.