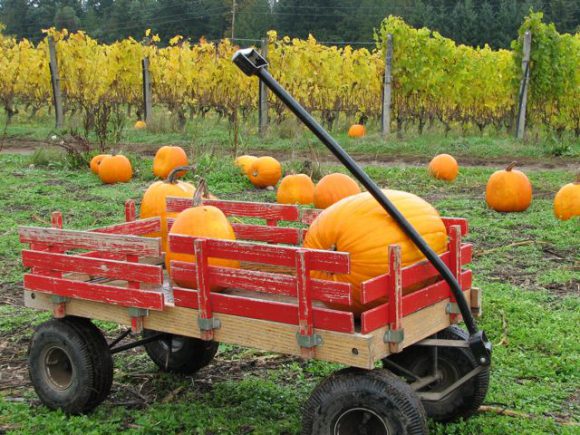 School is back in session and we just finished our tenth summer on the island.  Both my girls are in high school this year and yes, what they say is true, time just flies.  It always seems to be a reflective time when another school year starts. Our decade on the rock has really been all that we hoped it would be, and more.  The schools have been top notch, the community small, close and safe, the natural environment lovely and the air clean. As a California native summer is indeed my favorite season, there is no denying that.  I love the sun and this summer was warm (I grew tomatoes this year – yay!). But, the fall season is certainly a close second.  September and October are fabulous months for sunny clear days in Washington. I love fall yard work and the crisp air. Since September and October have this stellar weather there are a lot of fantastic things to do on and around the island as we wrap up summer and say hello to fall. Many not he lost below have been a family tradition for us.  Here are some of my favorite fall events on the island: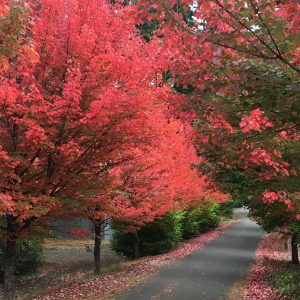 A Taste of Lynwood – Lynwood Center/Pleasant Beach Village – September 16th 11am to 8pm – after a four year hiatus this festival of food and music returns.  The weather report looks good, so wear comfortable shoes and come hungry. There will be two band stages and several food options. Bainbridge Youth Services is even sponsoring a fun run at 9:30am to kick things off, the Baker Hill Challenge.  Click here to see the full band line-ups.
Classes at Bainbridge Gardens – the list is long, but my favorites are Northwest Newcomers on September 16th an 20th and the Fairy Garden Workshop on September 24th.  Classes start at 1pm.  Call to register for the fee based classes 206.842.5888.
Fall Food Festival – At the Farm Kitchen in Poulsbo – September 17th from 12-4pm- off island, but worth the drive.  A free event, but local vendors will be selling food.  See the fabulous Farm Kitchen in full bloom and soak in the warm sun while you enjoy local eats.
The Annual Harvest Fair – Sponsored by Friends of the Farm  – September 24th on the Johnson Farm from 11am to 5pm. This is an all day affair that celebrates local farming. Great food, games and fall sights. Suggested donations $5 kids/$10 adults.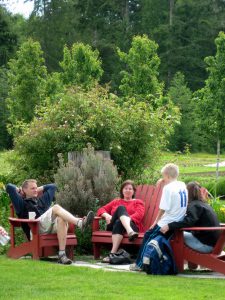 Northwest Newbies Nature Hike at IslandWood – Sunday September 24th from 1-3pm.  Explore fabulous IslandWood with a guide.  Learn about common native species and soak in all the fall colors.  I love climbing the old fire tower at IslandWood in the fall.  I am happy to be the sponsor of this event.  If the event is full, join the waitlist, there is a lot going on that day.  $5 admission charge.
24th Annual Pumpkin Walk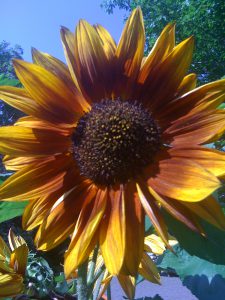 – As we look to October you have to think Pumpkin Walk. A trail blazed with carved pumpkins, food and games, what could be better on a dark, fall night.  This is a Bainbridge Gardens tradition and will be held on October 13th and 14th (a little earlier this this year) from 6pm to 8pm.  This is a benefit for the Bainbridge Island Boys and Girls Club.  There is no admission charge.