LEAVES FALL; MARKETS RISE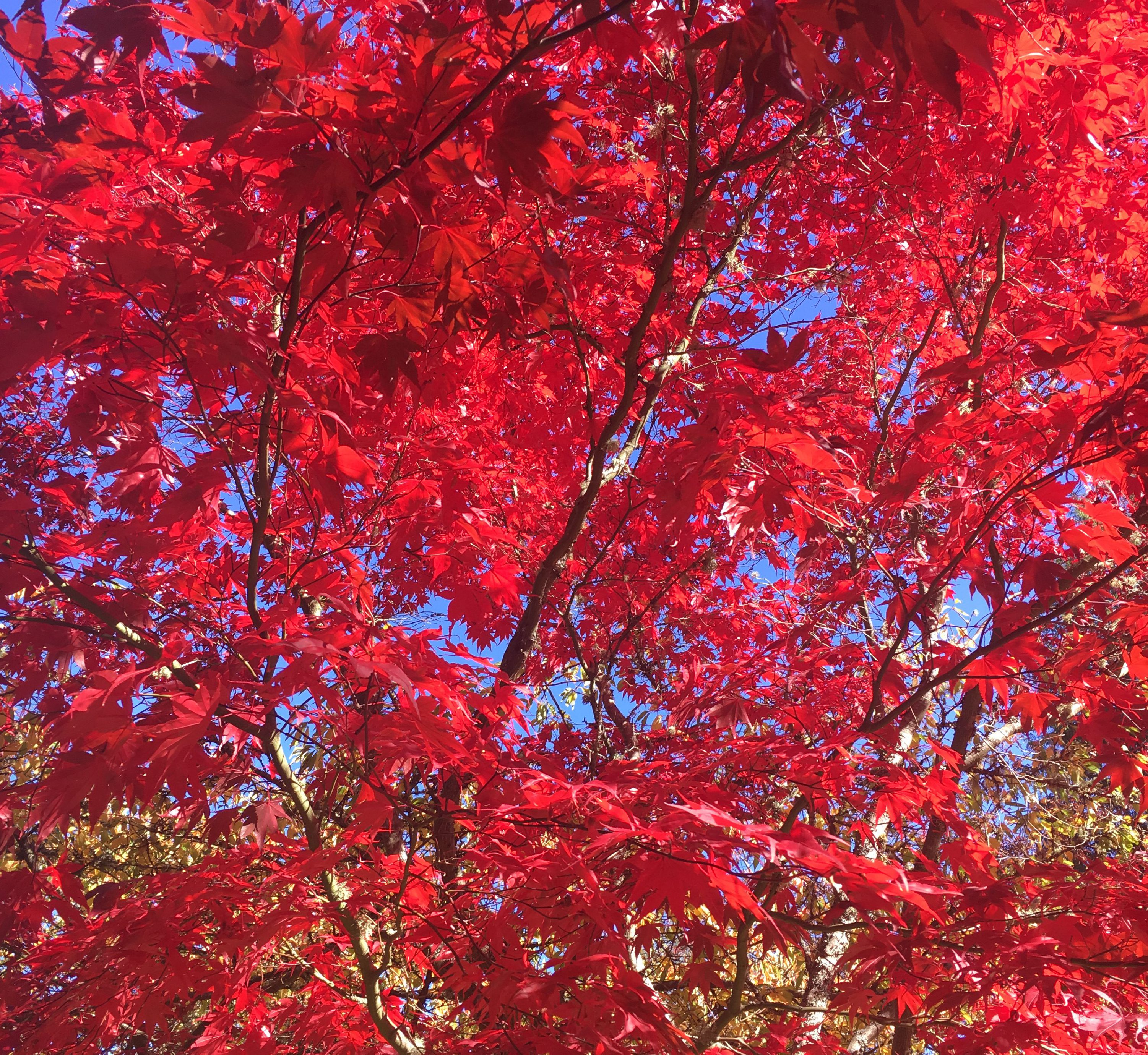 The Big Picture
In order to paint an accurate portrait of the Bainbridge Island real estate market during this autumn season, it's important to put it in the context of the broader regional economy. Through that lens, things are looking very good. Estimates for September 2016 through September 2017 indicate an employment increase of 76,100 in Washington. According to the U.S. Bureau of Labor Statistics, the private sector added 61,400 jobs while the public sector gained an estimated 14,700 jobs over the year. Windermere Chief Economist Matthew Gardner backs that up in his Third Quarter Report, writing, "I maintain my belief that the Washington State economy will continue to outperform the U.S. as a whole. Given such a strong expansion, we should also expect solid income growth across Western Washington."
The Seattle job market continues to be a huge draw for people moving here from across the country and around the world. As the number of residents in the Puget Sound area rises, Bainbridge Island has been and continues to be a viable and attractive residential option. The desirable amenities are obvious: from the rural feel to the vibrant community to the relative ease of a 35-minute commute by ferry versus an hour and a half by vehicle in the Seattle Metro area – just to name a few.
Another factor that affects our market is buyer fatigue. We're seeing an increase in island buyers who are fed up – after multiple failed attempts to purchase in Seattle, where they may have competed against dozens of other eager bidders – and choosing to look in our direction for alternatives. This very real and frequent market dynamic contributes to the health of our local market.
A Positive Price Report
The third quarter saw continued upward pressure on prices. As the chart below shows, we saw near-double-digit price gains in terms of average and median sales prices over the same period last year. This resulted in a dramatic increase in sales activity in the high-end market with a 34% increase in sales between $1 to $1.5 million and a whopping 85% increase in sales over $1.5 million. (The fact that we've begun to list sales that exceed$1.5 million as a separate category is solid evidence of our changing market.)
Our price growth has been consistent over the last several years. The strong population and employment numbers mentioned above help to move the market, but low inventory continues to limit buyer choice. In fact, we had a small decrease in the inventory from the third quarter of 2016 (98 homes on the market) to this year's third quarter inventory of 92. These data points would suggest continued upward price movement, at least in the short term, that's complementing a gradual increase in residential sales in recent months.
Keeping Things in Check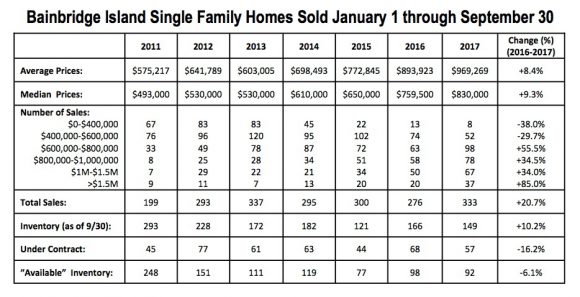 As is true in any transitioning market, we need to look at things from every angle. Even given all the positive signs summarized here, sellers should not assume that they can sell their homes in only a matter of days, in any condition and at whatever high price they set. This simply is not the case. Yes, we are still in a seller's market, with 2.4 months of limited inventory. However, realistic expectations are critical. While we do still experience multiple-offer scenarios, those have become less prevalent over the course of the year. Instead, we have experienced more price reductions as some sellers were a little aggressive in their initial pricing. It's important to remember that every house, every neighborhood and every transaction has its own distinct characteristics. An local real estate professional is essential for navigating the current market conditions.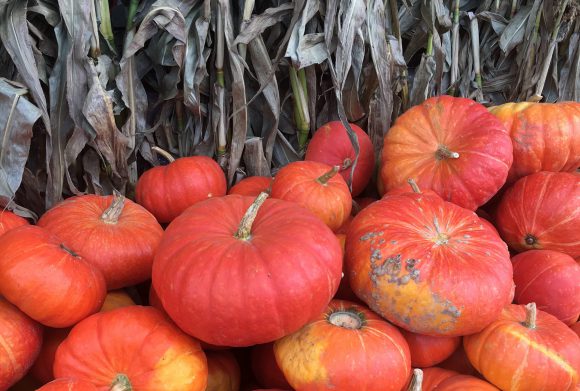 Finishing Strong
Traditionally, real estate activity tends to slow down in the fourth quarter. Already, this year has been quite different. In only the first few weeks of October, our office has nearly doubled the number of sales compared to this time last year. Open house activity has been robust, indicating an energized pool of buyers just waiting for that perfect home to come along. If these trends continue, we could be in for a very exciting close to an already strong year. Here's to a healthy and hearty season in all corners of our wonderful island community.