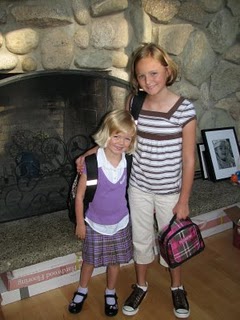 Yes, hopeful. I am sort of having that same hopeful feeling you have on the first day of school. Hopeful because it is a new start. Hopeful that this year will be better than the last. Hopeful that this year – anything is possible. Hopeful sums up January real estate on Bainbridge Island.
Our sales volume is up, mortgage rates are down, and buyers are easing themselves down off of that very tall fence. Don't forget about the $7,500 first time buyer's credit that is out there for folks who have not bought a home in the last three years, people are using it. I am sensing movement in the right direction. Here is why I say this.
Last month

12

homes sold on the island – in 2008

9

homes sold

In

February

of

2008

16 homes were sold

Currently, on the island,

27

homes are pending
So, not only was January up, but February is certainly looking up as well. Hopefully, that will carry on into the rest of the year. Here are some stats on what is going on right now:
In short, there are buyers out there in all price ranges and inventory has come down. There are currently 198 homes on the market compared to the high of 304 in June of 2008. More about inventory on Bainbridge Island in future posts. More about hope.