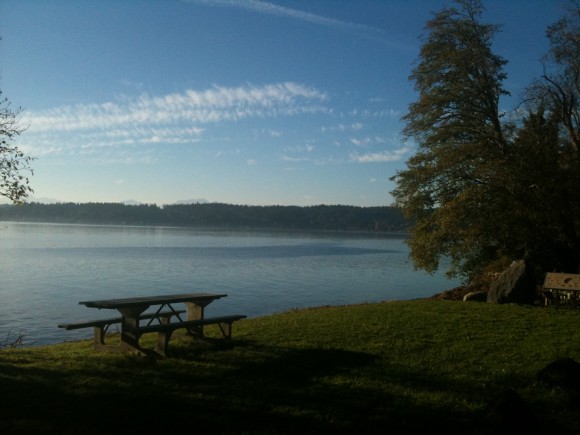 Fort Ward Park is on the south end of Bainbridge.  It is adjacent to the Lynwood Center and offers amazing views of Rich Passage.  The marine traffic with the ferry, submarines and coast guard vessels is impressive.  I love to run the stretch from the parking lot at Fort Ward down to Toe Jam Hill on South Beach.  When you reach South Beach you get a great view of  Mt. Rainier.  Also at Fort Ward is an old bunker to explore, picnic tables and a boat launch.
2241 Pleasant Beach Dr NE
Bainbridge Isle, WA 98110/206.842.4041
 For more info on the park, click here.