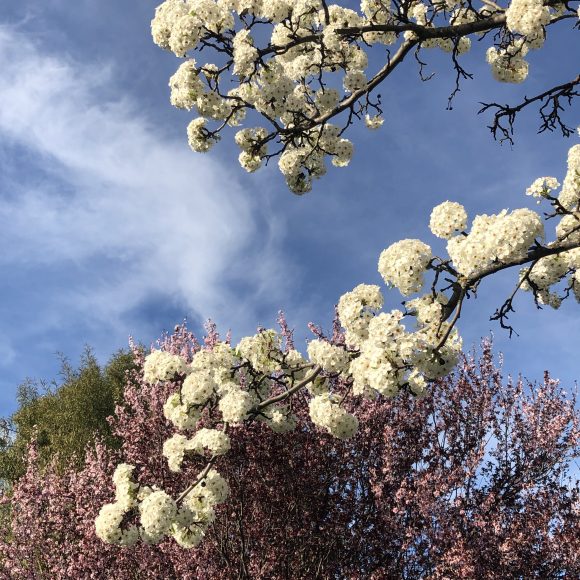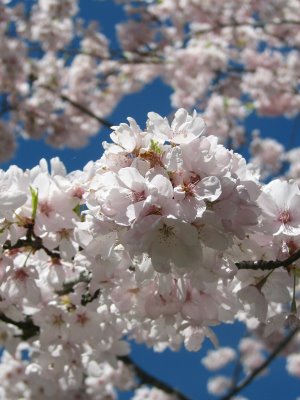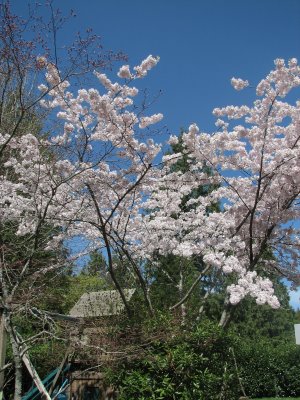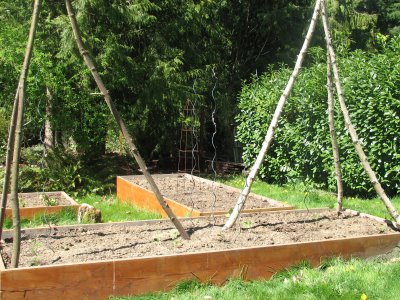 Yes, I really do think spring is actually here. So much so that I moved some of my "starters" into the garden beds. Yes, we are about half planted and later I'll put the tomatoes and some cutting flowers in the beds. Right now we have Kentucky pole beans, sugar snap peas, Bainbridge-fostered Marshall Strawberries (thanks Allison), sunflowers, zinnias, and six different types of lettuce.
After three trips to Peterson's Yard Waste, (now TILZ) we have cleared out our yard from a tree that fell this winter during the snow "storms" and one we took down. With the winter debris clear, I am enjoying the tulips, daffodils, and blooms on the cherry tree a little more than I did before.
So, after two days in this spring sun, my lily white self is sunburned. We'll see how long this keeps up, I may actually have to put on some sunscreen.