According to an article published in the LA Times, buyer's wants and needs lists have changed over the past decade. With the downturn in the economy and a move towards practical versus showy, the following shifts are becoming apparent as builders and developers change up their blue prints.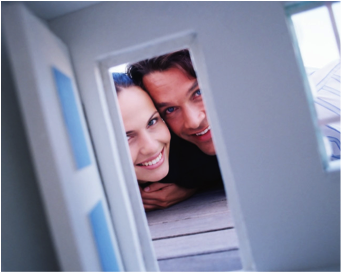 Today's buyers are looking for:
Large kitchen with an island
Green features: high efficiency appliances, insulation & windows
More space in secondary bedrooms – 10X10 not okay anymore
Home offices or studies
Main floor master bedroom
Two or Three car garage
Master bath with oversized shower & seating – with a trend towards smaller master baths
Children's playground, walking paths nearby
At one time got buyer's attention, now, not so much:
Formal dining room
Upstairs laundry rooms & home theaters
Expensive "focal point" stairways
Vast, impressive, formal entryways
Large expanses of glass in windows – due to being less efficient
The community clubhouse/pool/gym
Swimming pools
Dog parks
Golf courses
Buyers on Bainbridge Island Have Their Lists Too:
They too follow these nation-wide trends, and folks are certainly prescribing to the less is more philosophy of smart use of space.   But all-in-all the average size house here is still pretty large at 2600 square feet.  Our weather makes sense of that want/need and here are a few others wants/needs I have seen on Bainbridge Island buyer's lists:
Bainbridge Buyer's List:
An ADU or guest space
Basement
Bonus Room
Mud Rooms
Lots of windows or skylights
Decks or easy to access backyard space
High or vaulted ceilings
Open floor-plans
Heat pumps – efficient heat
Many of these features speak to life in the Northwest, light is very important.  An ADU or guest space is important to many folks because Bainbridge Island is such a great place to visit  – many people regularly have family or visitors coming to stay. What I find interesting and challenging out in the field with buyers is that buyers want these features in their homes now, but often times buyers are looking at homes that are 10-20 years old.  Many people plan on making changes after purchase and I think that will continue to be the case for many buyers since new construction has been so limited in the past three years and likely will be for the next three.  So, yes I predict you'll see more dumpsters in driveways as folks knock down that dining room wall to create that big, open kitchen . . .with skylights . . .and a mud room attached.