The Bainbridge Island Community
The kindness of the community is what really made us take the leap to relocate to the island. There are many beautiful places around the world, but knowing that we were coming to a place where folks were eager to incorporate us into the day to day activities of life, made the transition so much easier.
And after that transition phase, we have experienced first-hand that this is a community rich in education, the arts, humanity, and nature — a place where our family can flourish. From the Farmer's Market on Saturday to swimming lessons at the Aquatic Center to a Sunday matinee at the performing arts center theater, there is always something interesting to do on the island.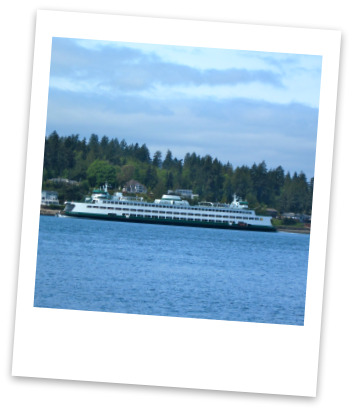 Snapshot of Bainbridge Island
Population of 23,380
833.9 persons per square mile
The island is 27.78 square miles, with 53 miles of shoreline
The island is approximately four miles wide and twelve miles long
Average rainfall per year 37"
Average July temperature 75 degrees
Average January temperature 34 degrees
The growing season is approximately 180 days
Median age of residents 47.7
Median income $99,0000
Median home price is $524,650 (as of 1/2014)
Percentage of families (vs. single residents) 73%
Average student teacher ratio is 26 to 1
Home ownership rate 78.9% (2007-2011)
Median Household Income $96,130
We have two major grocery stores (Safeway & Town & Country Market), a hardware store, several banks, numerous doctor's offices, dentists, orthodontists, gyms, etc. – you get the idea.  You do not need to leave the island for your everyday needs.  The local Bainbridge merchants have everything you need to survive, and you can acquire it without driving in traffic or going to strip-malls.
Data From Bainbridge Island Chamber of Commerce, The Bainbridge Island Almanac and Windermere Bainbridge – updated 3/2014