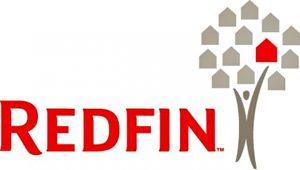 Living a short boat ride from Seattle, the birthplace of Redfin, we see more Redfin here than most places. And once an idea is born, like a virus . . . it spreads.
If you are not familiar with Redfin, in short, they are a real estate brokerage that credits back to their client part of the commission paid to a buyer's agent. The Redfin website states, "In major metropolitan areas, our own agents deliver fanatical service and a 50% commission refund."
Looking at the model of discounting, I do not have issue with that. What I, and many other agents have issue with is that Redfin (and others like them), utilize the efforts of outside agents to cut their costs and save their company money. Which is why many listing contracts state that buyer's agents must be present at all showings (this topic could be discussed in another full blog entry).
Case in point, this is an experience that happened to me recently. An agent from a Redfin-like brokerage on Bainbridge Island contacted me, the listing agent, to see one of our Coldwell Banker listings on the island. His e-mail to me stated he and his one associate were both out of town, but they had out-of-state buyers here for the weekend who really wanted to look at my listing tomorrow. He asked if I, the listing agent could show his clients my Coldwell Banker listing. Now, as a listing agent, I want to sell my listing. I am always looking out for the best interest of my sellers. However, the buyer's were not my clients and this brokerage, who pays back part of their commission to their clients wanted me, to do the leg-work involved in working with their buyer.
On a sunny Saturday, I was fully-booked, and it left me in an awkward position. Should I get another agent from my office to do this work, for another brokerage? To add to the matter, these buyers, who were purported to be out-of-state folks were actually from Seattle, I found out after talking to them.
The entire scenario smelled fishy to me. If I had out of state buyers in town, I would have it circled on my calendar and I would arrange coverage if I was out of town myself. You see where I am going with this. My suspicions are that this is the M.O. of this brokerage, to get listing agents to do their work for them. Not only is that unfair, I get really cranky when I am lied to.
I talked with these buyers at the end of their day looking at homes on the island, without their agent present (I am guessing they were showed homes by listing agents all day) and from our conversation, it was clear they got an earful form some unhappy agents not pleased about doing other's work for them.
It comes down to this, this other brokerage, by not doing the legwork of an agent, is admitting that there is work out there that buyers agents need to be paid for – they just aren't going to be the ones doing it. They are saying hey, we will save you money because we are not going to charge you for the legwork, (we'll get someone else to do it for us, for free, he, he). If these discount brokers want to work at a reduced rate-more power to them. In this economy, all hard-working agents are working harder for less money. This new brokerage, that is trying to make money off of my sweat – has made a bad first impression with me.