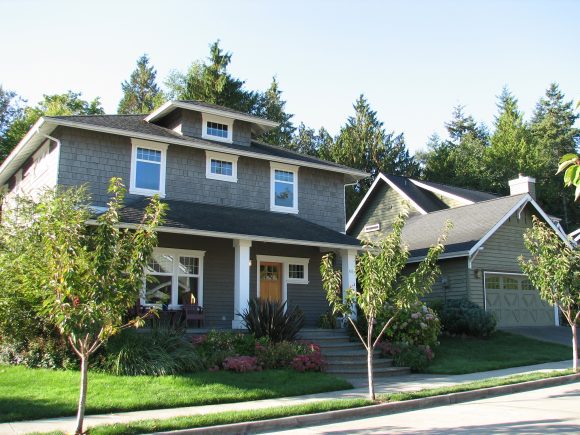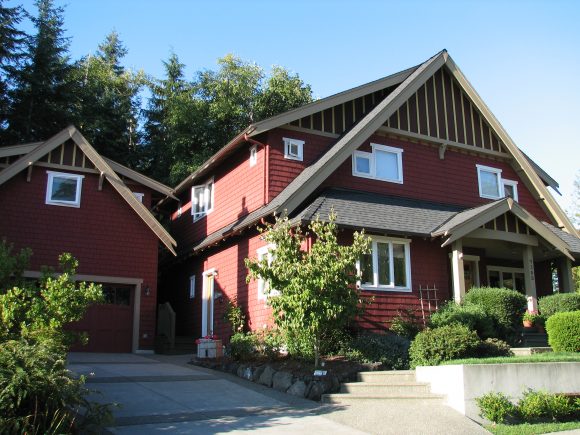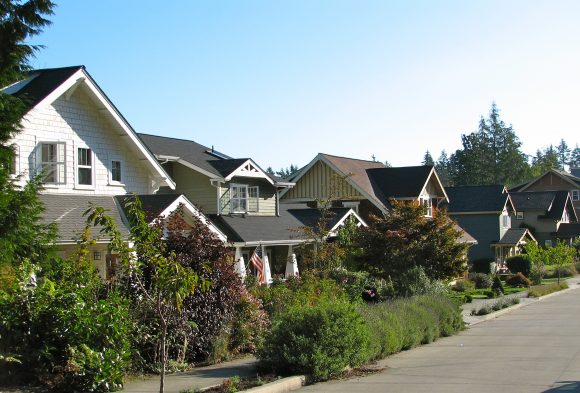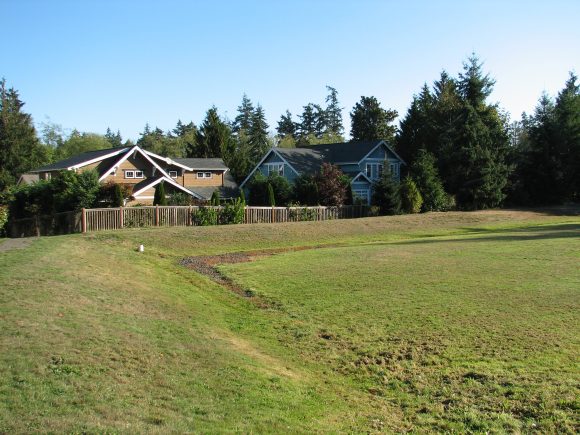 The open space in the center of North Town Woods. Many, but not all, of the homes back to the large open space.
Before I moved here, I had a hard time visualizing what the island was like (even after a week long visit). I wasn't sure if there were many actual "neighborhoods," and I was not clear as to where they were in relation to Winslow (or the ferry terminal). There are in fact a number of neighborhoods on the island, the kind where kids can ride their bikes and play in the street – some even have common open space and playgrounds. Some of the in-town neighborhoods have lots that average .30 acres, and some have lots that are more like .15 acres.
North Town Woods
About a mile North of Winslow is North Town Woods, a neighborhood of 80 Craftsman style homes. Eight different builders, including Jerry Reese, Dream Home Builders, Gordon Hansen, and Kitsap Trident built homes in this neighborhood between the years 2000-2007. Homes vary in size from 1800 square feet up to 3300 square feet. In the recent years (2017-2020) homes have sold between $675K and $875K. North Town Wood's homes are known for classic charm and their colorful Craftsman Style. The 80 homes line a loop that also has shared open space and shared play grounds. Inside, the homes follow in the Craftsman/Mission style vein with warm wood work and smart use of space with functional built-ins. Many of the homes have detached garages with guest spaces above the garage, a popular feature. North Town Woods is very close to schools, being directly adjacent to Sakai Intermediate and Woodward Middle School. North Town Woods also has easy access to 305 and is still walking distance to groceries, aquatic center, etc.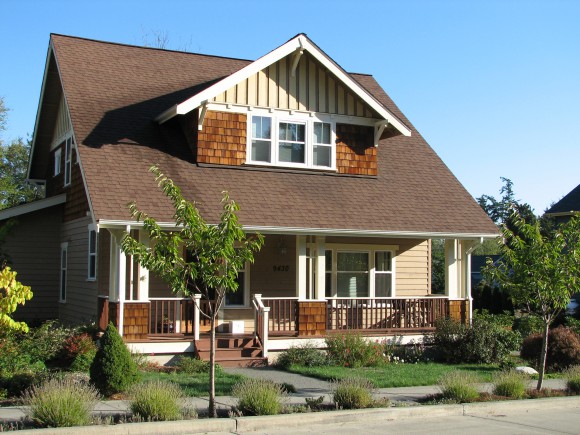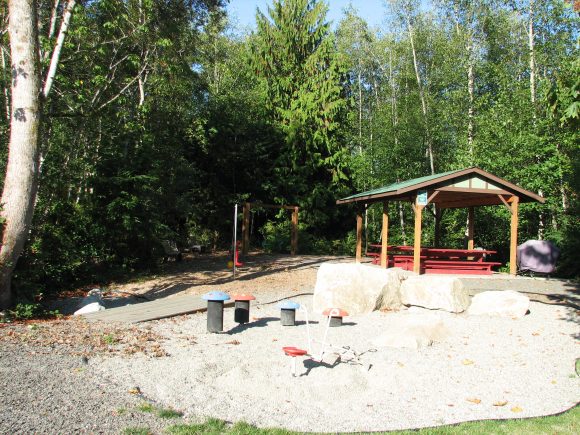 The playground adjacent to the central open space.