Hawley Cove Park on Bainbridge Island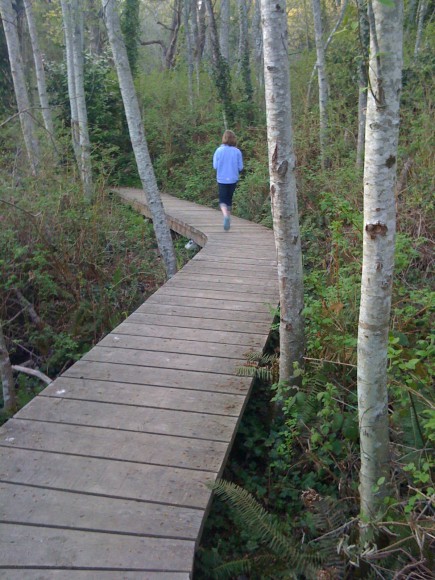 The trailhead is located at the intersection of Wing Point Way and Azalea.
This 11.7 acre conservancy park (thanks to Bainbridge Island Land Trust) contains upland forest,  a large wetland with 330 linear feet of saltwater shoreline on picturesque Eagle Harbor. The park has a wonderful 400 foot boardwalk and .25 mile walking (or running/racing if you are my kids)  trail from Wing Point Way to the shoreline on Eagle Harbor.  This is a great spot to collect sand dollars and you have a front row seat to watch the ferries come and go at the dock.