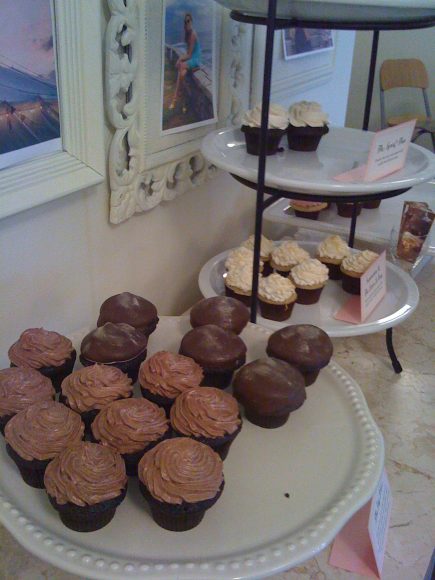 Last night was the Bainbridge Island Downtown Association's 7th Annual Girl's Night Out. The Pacific Northwest weather gave us all a break from the rain and I had a fun time with friends shopping, eating and supporting the local merchants.
We explored the new Sweet Deal location and the new Kennedy & Kate location. Both stores just recently moved onto Winslow Way and both stores look cute and hip.
While at Kennedy & Kate last night, I made an amazing discovery: the Master Cupcaker, a baking genius, Bradford Crowder. He made mini cupcakes last night for the event and he makes one mean cupcake – he actually makes all kinds, chocolate, berry, lemon, vanilla – fabulous. He does not yet have his own shop, but he does bake for events. I am certain you will see more of him and his cute cupcakes on the island. Yum!

Bradford Crowder
Master Cupcaker
206.780.5812
studiob85@yahoo.com