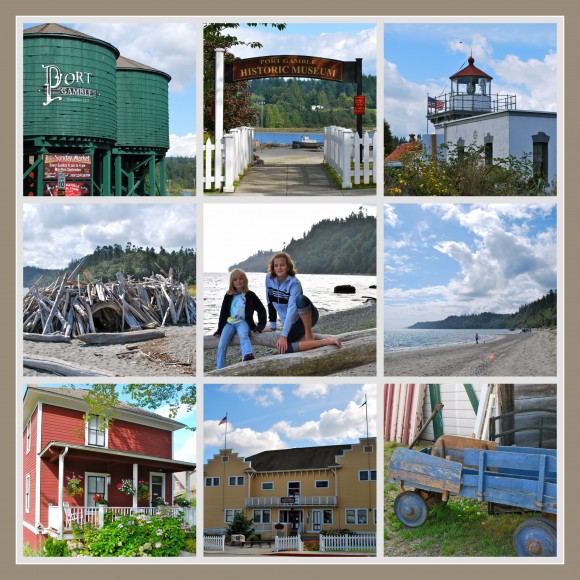 The sun was pretty shy over this past three day Labor Day weekend.  But on Sunday, it popped out in the afternoon, so our family did the same.
Less Than an Hour Away
In well under an hour, you can get from Bainbridge Island to Point No Point.  A quaint little lighthouse greets you and a long beach for walking, drift wood for building, and rocks for throwing await your arrival.  After the sun and wind (it is very much a point that juts out into the sound, thus the wind) you can head over to Port Gamble, a 10-15 minute drive from Point No Point for some great sightseeing in this cozy, colorful, historic port town.
Port Gamble is a Photographer's Dream
Great shops, a Sunday Farmer's Market, antiques, museums, restaurants and ice cream can easily consume your afternoon.  If you go, make a stop at the General Store Cafe.  The store serves up some good old fashioned ice cream, but the cafe is in the back, under new ownership, and has outstanding food and service.  Their breakfast is grand and their chicken salad sandwich and blue burger make an excellent lunch.  If you have not explored Port Gamble or Point No Point, put them on your list.