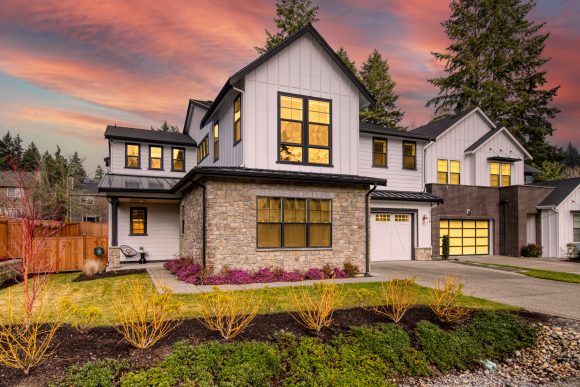 2021 Was Indeed 2020 Light
Well . . . the experts predicted that 2021 was going to blow 2020 away in regards to pricing and volume of sales, but that just did not happen. It ended up being 2020 light, which was more of what I had anticipated. Especially here on Bainbridge. COVID and DELTA kept swatting back any return to normalcy and supply chain issues kept inventory lean with new construction still struggling. Here on the island this was all very much what we saw. The buyers were still out, with a passion, but the inventory got even leaner than it was in 2020. We ended up seeing the volume of sales go down by 14% compared to 2020. And that was all about that limited inventory. And we are starting 2022 leaner than it was in 2021. At this moment we have 11 homes on the market. Last year at this time we had 19. Of the 11, two are not even built and one is almost $10M, so really seven homes. With the ultra-limited inventory, supply and demand did its thing and the average price on the island jumped up another 19% last year and now sits at $1,456,000 compared to $1,221,000 in 2020. To put things into a broader pricing perspective, prices are now up 35% since COVID hit.
2022 Predictions on a National Scale
Doing my annual economic homework with the Housing and Economic Update from Matthew Gardner of Windermere, Zillow's Housing Forecast for 2022, Realtor.com's 2022 Predictions, and Redfin's Predictions, they all agree on the key points that 2022 will be a busier year nationally for volume and new inventory, but that pricing increases will begin to slow to single digits. All in all, the pricing increase predictions range from 7 to 9% nationally. Two main factors impact this slowing, mortgage interest rate increases, which we are already seeing as 2022 opens up. It is predicted that by Q4 rates will end up in the 3.6% to 3.8% range. The other factor predicted to cool pricing will be more inventory coming on as new construction will finally get off the ground (after supply chain issues and labor shortages impacting this) and we will see homes getting completed and for sale in 2022.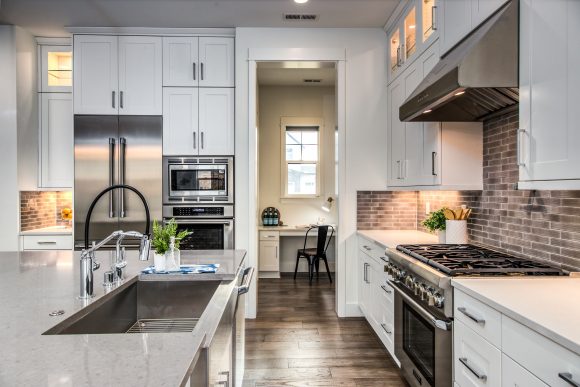 What will 2022 Look Like for Island Sellers?
Sellers will continue to have their day in 2022 here on Bainbridge. Although things will edge towards a bit more equilibrium at the end of 2022, it will be nowhere near a balanced market or buyer's market. Like a lot of the nation, we will not see or be helped by the new construction here on Bainbridge, there just aren't any major single family developments in the works. I predict things will open up crazy and we will see 7-11 offers on interesting homes, but as the the traditional listing season arrives and inventory comes on we will get back to a mode of operation with 4-6 offers on interesting homes. Since there are still buyers who have been on the fence about moving (thinking/hoping prices were going to drop or waiting to hear what their employer had planned for long term work-from home options) they are predicted to jump and move this year. Since our market is so small, I predict we will see an overall pricing increase on the higher end of the national predictions, possibly even topping 10% into the 10-12% range. I am encouraging my sellers to list early and get on the market well before Father's Day to try and capture the energy that I anticipate will be more swift in Qs 1 and 2.
And What About Island Buyers?
Buyers will still need to "pack their patience" as they head into the buying market this year. On the island, the patience is around waiting for the home they like to come on the market. Our small, niche market struggled with inventory pre-COVID, and now the struggle is real. Some buyers have moved on to areas with more inventory, like the east-side, however, they are seeing homes with 36 offers over in Redmond – so the alternatives are not great. Our entire region is popular and I suggest buyers pick the area they love the best, get a great agent and focus. The interest rate jump we just saw had buyers running to the handful of listings we have seen so far in 2022. I am urging my buyers to practice that patience and I predict we will see a more normal season (timing-wise, which was thrown out the window in 2020 and got more normal-ish in 2021) this year with more inventory coming on in April-August (the most in May and June) and this fall, I also predict, will be a good time for buyers as some sellers will inevitably be late to list and some good options will linger later in the summer after so many buyers leapt early. We purchased our rental/investment property in October of 2020 and the competition was tame, compared to the summer months. In short, summer and fall will be the best times for buyers.
Now, in 2021 buyers have gotten smarter about how to write competitive offers, so that has made the multiple offer platform even more competitive. There is a formula to writing a solid offer and I think it starts with education. Which is why most of my buyers are successful on the first or second attempt to buy a home.
If 2022 is the year for a big move or a purchase, give me a call and let's continue the conversation about our unique market.