Our Winery list is a pretty good one, considering we a small island.  The full list and links are below as well as a list of tasting rooms.  The Winery Alliance of Bainbridge Island coordinates collaborative events for all the wineries and is a great resource for islander wine lovers or those visiting the island to explore.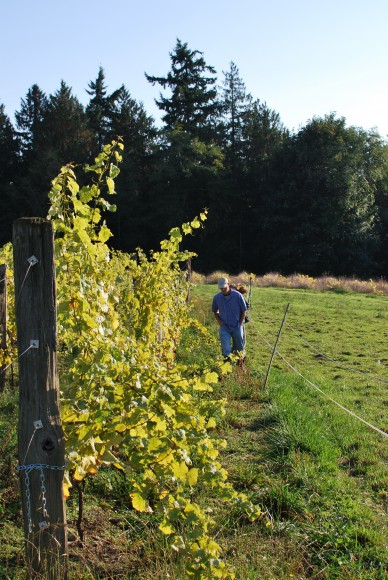 Wineries
All seven wineries listed below are open for tasting.  Visit their linked sites for hours and special events.
Tasting Rooms near the ferry
Harbor Square Wine Shop and Tasting Room | 756 Winslow Way E • 206.780.1626 –From the ferry terminal look for the colorful, modern, condo development.  They are on the street level facing the ferry parking lot.
Island Vintners | 450 Winslow Way E • 206.451.4344 –A collaborative tasting room for Amelia Wynn Winery and Fletcher Bay Winery.  On Winslow way, just steps from the ferry dock.
Eagle Harbor Winery |  278 Winslow Way E • 206.842.4669 –Tucked back in the Winslow Mall.  A short walk into town, they are on the north side of Winslow Way.