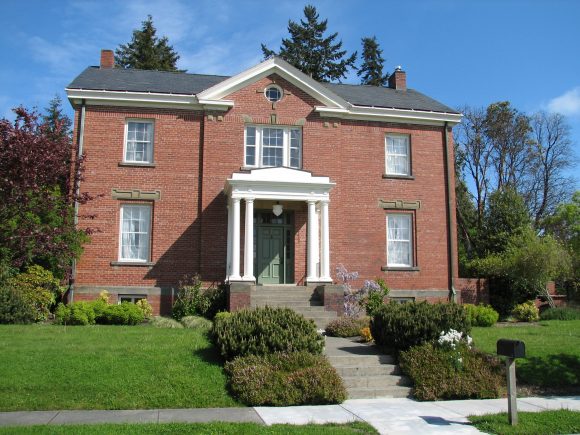 Houses are still selling in one weekend here on Bainbridge Island. The media is continuing to have its field day about prices falling and homes lingering on the market for a year and then perhaps going into foreclosure, but if you want to buy a home on Bainbridge Island, time might not be on your side if your goal is to save money.
Houses are still selling quickly on the island if they are priced correctly and prepared properly for sale. If a seller is trying to double their money on a house they bought two years ago and did nothing significant to raise the value of their house (oh, yes, those are out there, I walked through one the other day) it will sit on the market.
However, if a house is prepared for sale, vacant or staged, clean, and in a desirable location, it will sell and it will sell quickly. Two examples are houses on Eakin Drive in Midden Point near downtown Winslow and Haley Loop in Stetson Ridge. Eakin Drive went into contract this January, the first weekend on the market. Haley Loop, in the over one million price range spent 90 days on the market before going into contract this month. Let's look at pricing on these houses comparing their current asking price with their last sale price. The house on Eakin Drive was listed at $889,000 when it went on the market this month. The previous sale of the house was back in 2005 for $638,000, and it sold for full price after only 17 days on the market. So, after two years, the house appreciated $251,000, not a bad investment for two years. However, as a buyer, you can see what a jump this house made in affordability in a mere two years. It is likely that a buyer's income did not jump up to match the increased home price
The Haley Loop home was purchased new for $1,050,000 in October of 2006 and went into contract in January of 2008, being resold in just over a year. The home's asking price was $1,360,000. If the home closes near asking, you are looking at approximately a $300,000 difference in just over a year.
Now, surely not every home is selling as quickly and with such steep appreciation, but prices on the island are still going up. Home prices are increasing in the desirable areas, and most folks ideally want to be in those areas when they buy their "forever" house. With the media coverage and mortgage "crisis" looming, buyers are smarter than they were a couple of years ago. They are asking for facts and figures, looking at what is a good value and what is not. Buyers still want to earn equity on their purchase in a time when equity is more challenging to acquire. Overall, an area like Bainbridge Island, with a finite amount of land, continues to be a good investment, applying the simple rule of supply and demand. So, if you are waiting to make your move to Bainbridge Island when prices go down, you'll be waiting a very long time, because here on the island, time is not on your side.