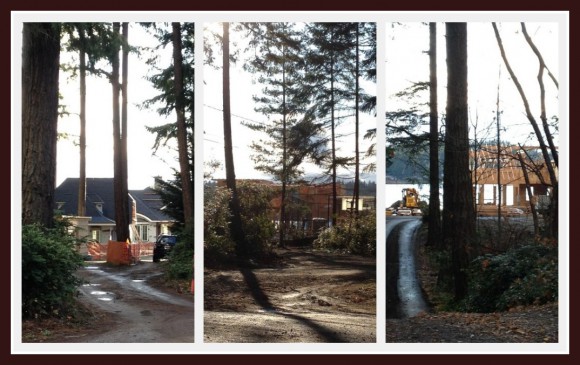 New Waterfront Homes on Lynwood Center Road
The national news is reporting good news in regards to housing starts.  Housing starts and new permits jumped to a 1 1/2 year high in November, the highest level since April of last year.  While good news on the nation level is indeed GOOD NEWS, we here know real estate is local.  But, on Bainbridge Island, when you take a drive down Lynwood Center Road and see four waterfront homes under construction and a fifth just completed, that is GREAT NEWS on the local front.
Each of the waterfront lots sold for an average of one million dollars and most involved a tear down of an old cottage and now new, quality homes are being built in their place.  All good news for our island market.  And December, typically a somewhat slow month in real estate, has been hopping on the island.  A new $3.2 million dollar waterfront listing on the island went pending with a buyer from our office after being on the market less than three weeks.
The energy and optimism is good as we wrap up a busy 2011 and gear up for a great 2012.