2009
is in the record books and on

Bainbridge

Island, in regards to real estate, it was a memorable year for many buyers. This past year many deals were had on new construction. Several homes that were built in 2007 or started in 2007, just as the market declined, finally sold this year. Builders got realistic and some major price adjustments were made and then the buyers jumped in. A prime example is the Old Creosote Hill home below. When it hit the market, the original price for this new home was $1,190,000 and we saw several price adjustments over the year and a half it was on the market, but when it hit $749,000 my buyers jumped . . . as did others, the house ended up having multiple offers. The price was right . . . and with most of my buyers this year getting 30 year loans for under 5%, the price was really right. The majority of my sales were with buyers this year, folks new to the island, and it was a positive, upbeat year representing buyers in this incredible buyer's market.
My list below runs the gamut from neighborhood homes to waterfront homes, these homes made my list for a variety of reasons which I will explain as we go . . . and you will hear the word value a lot.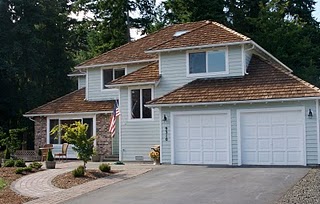 Original List Price- $485,000
This one is all about a great price & a great location. Being in Commodore puts this home close to the ferry with a good floor plan, new deck, and large, level lot. My buyers acted fast and we wrote their offer the day this hit the market. And today, they still feel like they got a great value on this in-town home.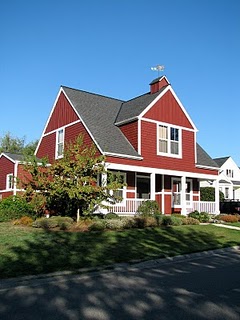 Original List Price- $781,000
This home went through an amazing renovation, which took it from a high quality

Hillandale

Home to something straight out of Southern Living Magazine. Grand woodwork and quality fixtures, coupled with guest space over the garage and a gorgeous backyard make this a like-new, in-town custom home, in a neighborhood, which is a hard combo to find.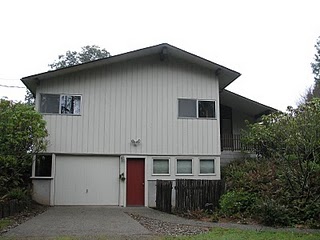 Original List Price- $665,000
I think this is what some folks would call a sleeper. From this shot it looks like a funky mid-century modern home, which it is, (I can say that because I live in one too) but it is also high-bank waterfront with an eastern view (that's the Seattle side). Inside it is in great shape and has huge view windows and cool loft space. Someone was quick an
d paid a little over asking price for their very own private waterfront home.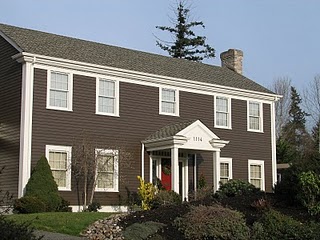 Original List Price- $744,500
This is another great in-town package. A large (3109 sq ft) solid home with classic style, good floor plan and nice kitchen & baths. Add a beautiful backyard on the Wing Point Golf Course and close proximity to the ferry to this already charming home.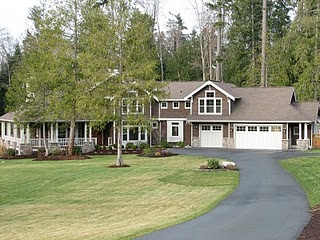 Original List Price- $979,000
This is a lot of home at a great price. This home sold for 1,260,000 in early 2008. Relocation forced this sale and the new buyer got an amazing newer home (2006) on a 1.2 acre lot with a partial city view in the Stetson Ridge Neighborhood at a $420,600 discount from 2008.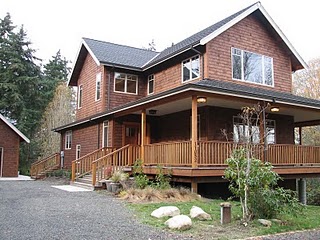 Original List Price- $1,190,900
I have already bragged, I mean blogged, about this home in an earlier post. My buyers snapped this up when the price hit $749,000. On a half acre, this spacious home (over 3500 sq ft) with amazing woodwork and views of Seattle & Eagle Harbor was the home in the woods my buyers were looking for.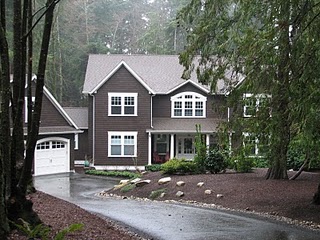 Original List Price- $1,249,900
This new home was built by one of my favorite builders,

Bainbridge

Island Classic Homes. One of his homes made
my list
last year. The classic architecture, wood details, functional

floor plan

, huge chef's kitchen, all in a home directly adjacent to

Battlepoint

Park put this one on my list.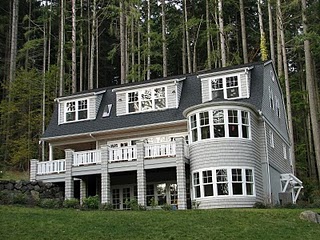 Original List Price- $1,345,000
Another new, big beautiful home, this one built by Jefferson Fine Home Builders. This 4600 square foot home has fine details like painted wood cabinets and circular rooms. On a sunny south end lot with incredible windows and walking distance to

Lynwood

Center make this one a definite favorite.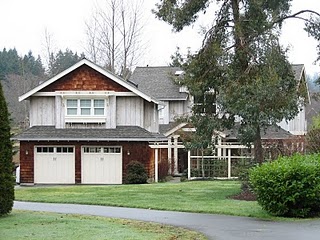 Original List Price- $1,048,000
Another great package: Eagle Harbor waterfront, quality Cape Cod style craftsmanship, apartment over garage, close to town. This home has everything you need plus things you don't really need like a gazebo, rock fire pit and a place for your kayaks.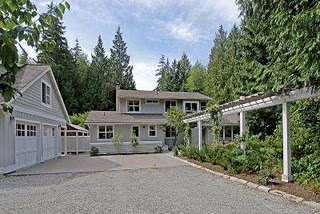 Original List Price- $585,000
A view for under $600K. This is a 3000 square foot home that did not come out of a cookie cutter. I think of this one as a mini Kennedy Compound, crisp white home with a separate detached garage (unfinished potential space above), sitting on a .83 lot with a sweeping lawn , a terrace, a sport court and don't forget the view. Quite a grand set-up on the sunny south end. A very lucky buyer acted fast and got a great value, in my humble opinion, one of the best this year.
All photos by Jen Pells, with the exception of #1, courtesy of NWMLS. Sales data from NWMLS.