A Dozen Ways to Spend Summer on Bainbridge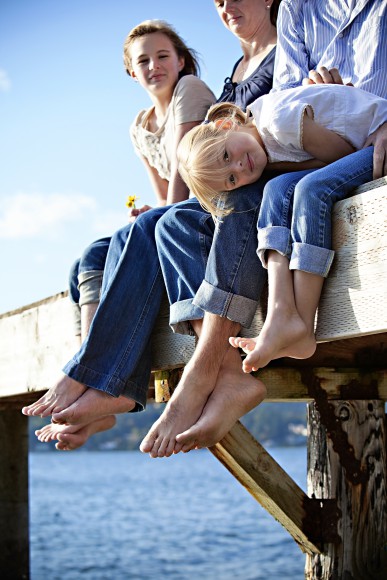 Today is the last day of school. Typically, the official first day of summer in the PNW is the 4th of July. This year, however, we are having a superb, sunny June. Usually June-gloom is the norm. This year, the sun has been out in full force and happily, summer has started early.  So, since school is out and the sun is out, you need this list!
Some of my favorite things to do on the island in the summer are:
1. Participate in the All-Comer Races at the Bainbridge High School track  – all ages welcome.  July 6th  – August 26th 2015, 6:30pm start time.  Jim Whiting has retired, we have a new organizer this year.  Look for updated info on this forthcoming.
2. Attend a Farm Dinner with Americana Music at Hey Day Farm on June 20th.  Or attend a Summer Berry Tart Making Class on June 18th.  Many options for fun at this picturesque farm on the south end of the island, check out their event's calendar.
3. Enjoy a Wednesday Summer Concert in the Park, Sounds of Summer sponsored by the Parks and Recreation Department.  July 8th – August 19th at Battle Point Park.
4. Pick strawberries or raspberries at the Suyematsu & Bentryn Farm.  While you are there you can also buy farm fresh vegetables. Or just down the road cut colorful dahlias and pick blueberries at the Bainbridge Island Blueberry Co.
5. Spend a summer evening attending a hands-on pizza making class on June 23rd at Intentional Table.  The 206 Pie guy makes a mean crust.  A fun night out in Winslow, for sure.   If you can't make this night, check their calendar for more fun options.
6. As summer heats up the island becomes one great big blackberry patch and the picking is abundant and free.  Fort Ward Park and Battle Point Park are great locations. After you pick a batch make blackberry muffins or blackberry ice cream.
7. Summer nights are best spent at a beach.  Lytle Beach and Treehouse Cafe Pizza are my favorite combination.  Rockaway Beach and Fay Bainbridge Park are also picturesque spots to enjoy a summer evening picnic.
8. If the heat of the summer gets too hot, a hike in the Grand Forest is a nice place to cool off in the shade of the stately trees. This map is a great resource too for island-wide trails.
9. Renting a boat at the Back of Beyond on Eagle Harbor is a great way to get out on the water. Canoe and kayak rentals have many flexible rental/time options.
10.  Cool off at the Bainbridge Library and if you have kids sign them up for the Summer Reading Program.  Afterwards, make a stop at Mora Iced Creamery (their seasonal blackberry ice cream is terrific by the way) or Sunshine Yogurt to make a sweet toast to summer.
11. Enjoy a nice meal or cocktail outside, either on your own back patio, the Harbour Public House or The Beach House Bar at Pleasant Beach Village.
12.  If you are the adventurous type you can join the crew that regularly jumps off the Point White Pier at summer evening high tide.  Fun to watch even if you are not up for the jump.