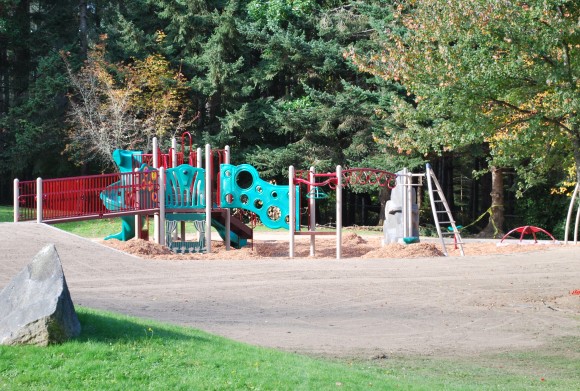 Our off-leash dog park – and so much more. A modern play structure sit on this quiet, 6.7 acre park in the Eagledale neighborhood is also home to a covered picnic area, tennis/volleyball courts, basketball court and the Parks and Recreation Department's Pottery Studio.
Eagledale Park
5055 Rose Avenue
Bainbridge Island, WA 98110.
Click here for more park info.