Crew on Bainbridge Island
One of the great things about living on an island is water and water sports.  The Bainbridge community is lucky to have a rowing club on the island – Bainbridge Island Rowing Club.  My oldest daughter participates in the Junior's Program, which is a year-round club sport, but in the spring it is also a school sport at Bainbridge High School.
Right now we are right in the middle of the spring rowing season.  The spring season consists of three multi-day regattas, and a handful of local scrimmages.  Over the past few weeks the team has been down in Eugene, Oregon for the Covered Bridge Regatta, Mill Bay, British Columbia for the Brentwood Regatta, and in a week we will be down at Vancouver Lake for the Regionals.  Beautiful venues.  A lot of travel, but so much fun.  A terrific group of athletes and parents.  The club also has a Master's Program, which is also popular on the island for adult rowers.
Another reason, to love Bainbridge – a diversity of sports.  Beyond the basics like soccer and baseball/softball, the island is also fortunate to have access to a variety of sports like lacrosse (boys and girls), roller hockey, rope skipping, gymnastics, and of course, crew. Click on the highlighted links to find out more about each group.
Covered Bridge Regatta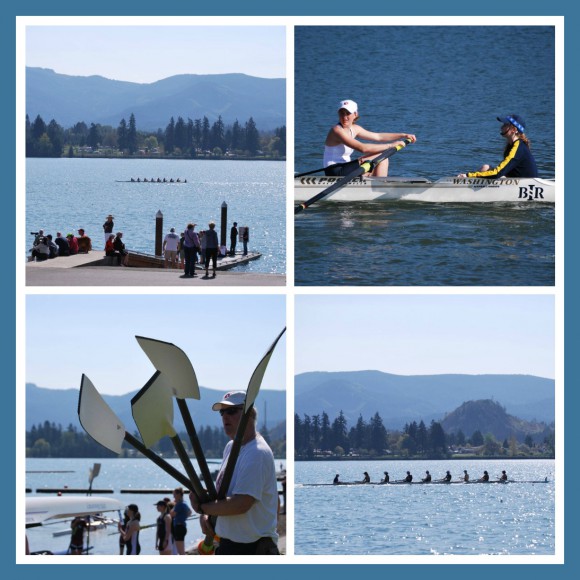 Brentwood Regatta